ARIS XANTHOS
Aris Xanthos is a senior lecturer in language and information science at the University of Lausanne, with a long-term interest in computational and quantitative linguistics. His current research interests mostly concern the computational analysis of digital-born linguistic and cultural artifacts. As a principal investigator in the Evolving language NCCR and as the main applicant of the Accomoji project, he is particularly involved in the study of the expression of emotion in computer-mediated communication. He is also the author of several open source scientific software tools, notably the Textable visual programming environment for text analysis.
BOB WEST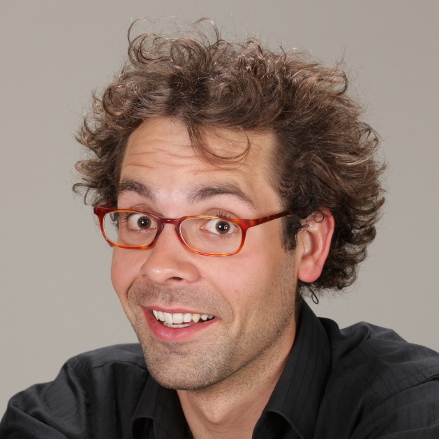 Robert West is a tenure-track assistant professor of computer science at EPFL (the Swiss Federal Institute of Technology, Lausanne), where he heads the Data Science Lab. He received his PhD in Computer Science from Stanford University, his MSc from McGill University, Canada, and his undergraduate degree from Technische Universität München, Germany. His research aims to understand, predict, and enhance human behavior in social and information networks by developing techniques in computational social science, social network analysis, machine learning, and natural language processing. Bob also collaborates closely with the Wikimedia Foundation, in his role as a Wikimedia Research Fellow. He is a co-founder of the Wiki Workshop and the Applied Machine Learning Days.
ANITA AUER
Anita Auer is Full Professor in English Linguistics at the University of Lausanne. She is a historical (socio)linguist and corpus linguist (working on English and German) with a keen interest in interdisciplinary research, particularly diachronic and synchronic aspects of language variation and change, with an additional focus on socio-economic and textual history. Her current research projects focus on (a) alternative histories of the English language, i.e. the role of historical urban vernaculars in standardisation processes as well as the language of the labouring poor in Late Modern England, and (b) language maintenance and shift amongst Swiss heritage speakers past and present in North America.
KRISTINA GLIGORIĆ
Kristina Gligorić is a fourth-year Ph.D. student in Computer Science at EPFL, advised by Robert West in the Data Science Lab. She is also affiliated with Swiss JRC, a joint research center between Microsoft Research, EPFL, and ETH. Drawing methods from causal inference, natural language processing, and data science, in her research she aims to answer important questions and provide actionable insights about ourselves, our behaviors, social influences and norms, well-being, diets, and health. To this end, she develops observational and experimental study designs relying on large-scale digital data sources, such as purchase logs, Web, social media, and crowdsourcing.
ANDREA GRÜTTER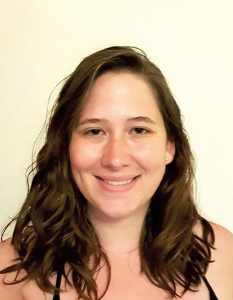 Andrea Grütter is a Teaching and Research Assistant in English Linguistics at the University of Zurich, where she is at the beginning of her PhD in Linguistics. She is currently a research assistant for NCCR Evolving Language and was a student assistant for the SNSF project "The Language of the Labouring Poor in Late Modern England". She completed her BA in English and German, and her MA in English at the University of Lausanne, during which she spent a semester abroad at the University of Lancaster in Linguistics. Her interests and focuses are in online discourse, computer-mediated communication, corpus linguistics, sociolinguistics, Fanfiction and fan communities more generally, and World Englishes.
JUSTYNA CZĘSTOCHOWSKA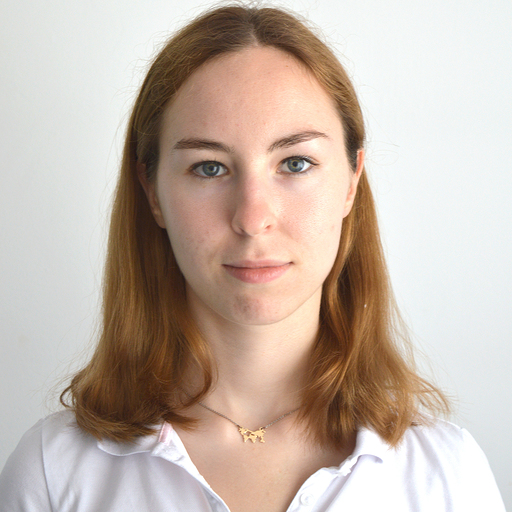 Justyna Częstochowska is a master student in Data Science at EPFL with a professional background in computer vision, deep learning and software engineering. She graduated with honours and obtained a Bachelor of Engineering from University of Science and Technology in Wroclaw, Poland. She participated in various research projects applying machine learning in domains such as: drug discovery, cognitive science, analysis of biosignals. Her focus is on delivering valuable insights via data analytics and advanced data-driven methods.
MICHAŁ BIEŃ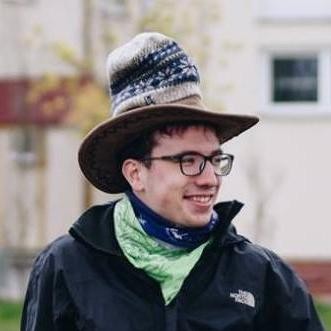 Michał Bień is a computer scientist working in the intersection of industry and academia on various projects related to data analysis, natural language processing and digital humanities. He graduated from PUT Poznań with a BSc in Computer Science. Currently he is a student of MSc in Digital Humanities on EPFL. During his studies, he has participated in various research grants and projects such as Optilion, GEANT, CERN Openlab. Currently, he is highly scoped on NLP driven by ML, especially language modeling and text generation.